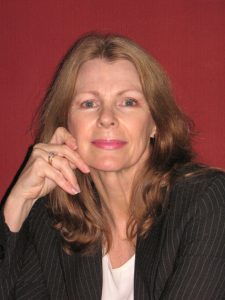 Gail la Grouw is a leading authority in Strategic Performance Improvement [SPI]. She has consulted with both large and small businesses in NZ, Australia and UK. Her early career as a business consultant and seminar presenter launched following a career as an airline pilot. Taking the concept of flight deck management, she focused on helping businesses better understand their performance by reporting only what was necessary for each role, and using more visual methods to maintain a daily scan of the business environment.
Over the years, Gail has specialised in high tech businesses that were either on the leading edge of new technologies or expanding their capabilities to embrace new opportunities presented by new technologies. This often required restructure of both operational processes and performance management to achieve a more agile operating environment.
Her company, Coded Vision Limited [http://www.codedvision.com] provides a range of services to support improved performance, including strategic planning, process improvement, new venture analysis, commercial structuring, and business intelligence.
Gail has now focused largely on business intelligence, believing the recent improvement in technologies is finally delivering to 'the promise'. Her enthusiasm for BI and in helping companies better understand its strategic power is what lead her to seek out ways to provide non-IT managers with the insight needed to make investment decision. The result was this book The Logical Organisation™, and a series of supporting seminars that focus on key areas covered by the book.
To purchase this book and check the seminar schedule go to:
http://www.thelogicalorganization.com
For articles on Corporate Performance